The following features & modules are included in the core system of the ResLife Portal:
Programming: Proposals to Evaluations
Residential life staff can submit proposals for programs they are planning. Then supervisors can review evaluations with the ability to approve or return for corrections. After a program has been hosted, staff can turn the proposal into an evaluations. Each residential life staff member can track their individual progress.


Focused on Resident Experience
Real-time data on resident involvement in your residence halls based on approved program evaluations. Administrators can track which programs and events residents have attended.
In-services and Staff Development
Require your residential life staff to participate in on-going training / in-service sessions? Staff can individually submit in-services they attend. Supervisors can quickly submit all staff members in attendance at an in-service session.


Real-Time Reports and Charts
Administrators are empowered to view real-time reports and charts as a visual representation of how their staff is performing. Reports are automatically updated as program evaluations are submitted by staff members and approved by their direct supervisors.
Funding
Set the yearly funding budget for each staff member. As your staff plan programs, they can monitor their remaining balance. Administrators can generate funding reports to see where dollars have been spent.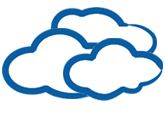 On the Cloud
ResLife Portal is a web-based system that is hosted and delivered over the Internet to your institution by Cyber View (we built the ResLife Portal system). No hardware, software or dedicated IT personnel needed. Whenever we add new features to the modules you have selected, they are automatically available the next time you login as part of your yearly membership.
Go Green

: Digital File Management

Reduce the number of documents needed to be printed and go green! Administrators are able to upload documents (file types allowed are: .doc, .xls, .pub, .pdf, .jpg, .png and .gif) to the system on the Dashboard. Web site links can also be posted to serve as resources for staff members.